From the spoken word, the Practice Room, the Live Concert to the Classical Orchestra – JST-Studios offers the recording of sound productions with subsequent sound mixing and mastering. Singers, Bands, Orchestras can have their Singles or Albums produced by JST-Studios. The subsequent processing of the CD pressing via the created DDP Master is done by our Studio. If requested by the Artist, we assist with registering with GEMA (Society for musical performing and mechanical reproduction rights) and other desired publishing Organizations as well as upLoads, such as: You Tube, Spotify, Soundcloud to name just a few media.
At JST-Studios, the Artist gets everything from a single source.
It starts with our preliminary talk on the musical project. This is followed by, the artistic or technical advice up to the final finished master.
In addition, further support and advice on the utilization of the entire work created. We have over 31 years of experience with official government broadcast radio technology, both inside and outside the Studio. In addition, we have many years of Recording Studio and FOH mixing experience, with trained and seasoned ears. Our desire is to offer an all-around pleasant work atmosphere, with humor and a musician's heart.
Portofolio:
Conceptual collaboration during all ongoing processes
Music production
Music research and clarification of licenses
Audio post-production
Sound mixing and mastering for Internet, Radio, TV and Cinema
Clarification of fees and exploitation rights
Mix and mastering are created on a Pro Tools system, the internationally recognized industry standard for clay mixtures.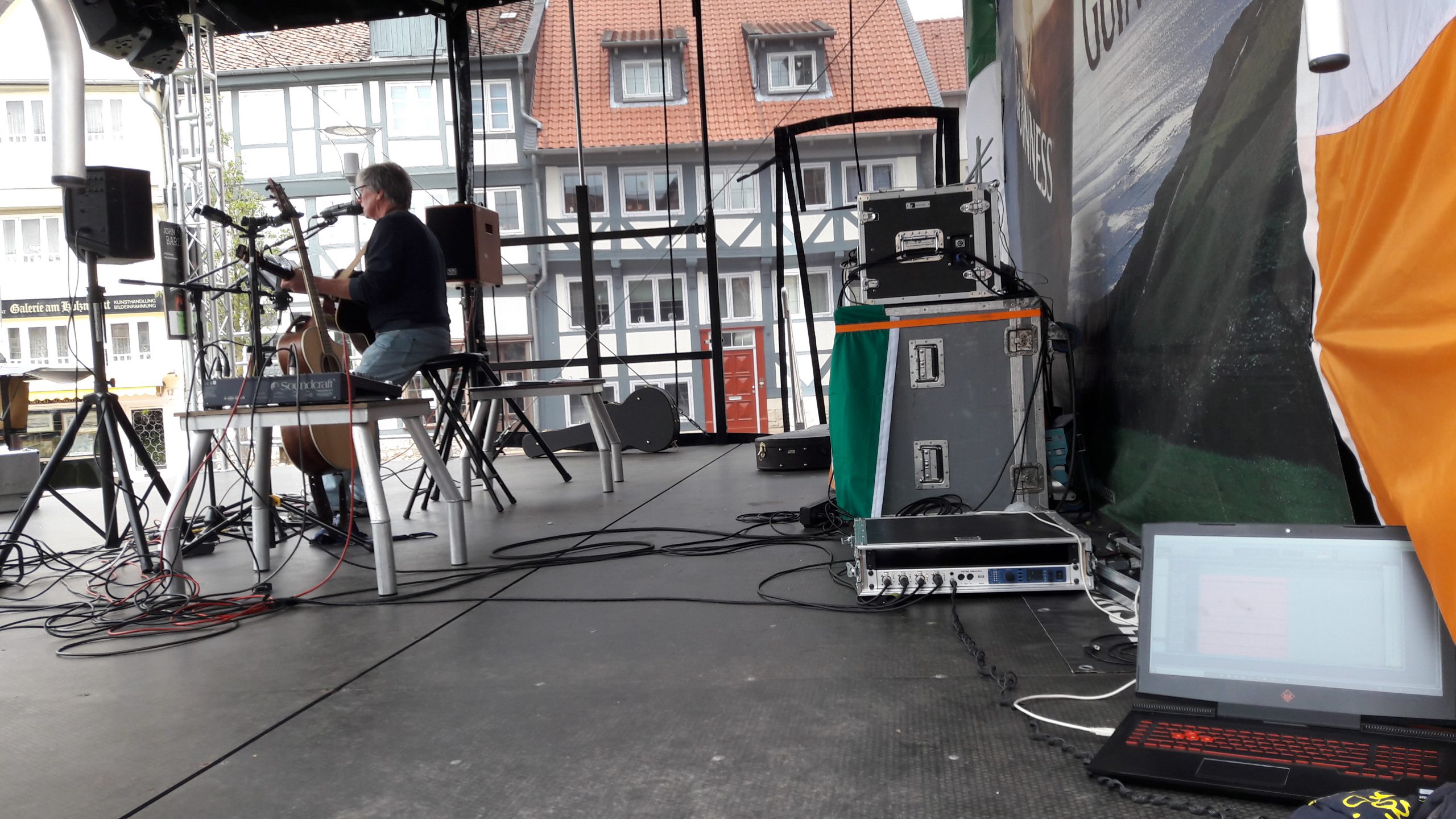 ---
Live Recording
---
JST-Studios offers the artist on-site recording. That can be in a band's practice room, in a cathedral with a church choir, live stage at a city festival
, orchestral recording in a suitable studio room etc. Broadcast radio technology, in conjuction with RME, Tascam, Pro Tools….and many other reliable brands is just a small sample of the professional level equipment available to us for your project.
For live stage recordings, we therefore always use electrically isolated outputs for each channel strip. Art S8 microphone splitters are used for this so that we are not technically affecting the FOH and the monitoring. Result – we are not technically present in the LiveAct signal path. With your own admission in the practice room or church e.g. Depending on the number of channels, we use RME Fireface II as an interface or, for more than 30 channels, the Tascam DM 4800 digital console. Technically, we have a maximum of 94 channels availabl The recordings themselves are always saved using Pro Tools DAW software, typically at 48kHz sample rate or 96kHz for classical music. Final mixing, editing, and processing are then completed in the studio. -view Mixing-
---
Mixing
---
The most work intensive part is perhaps the process prior to mastering. The better the process goes prior to mastering, the less effort that is required in the finishing stages. A bad recording, for example vocal errors or noise from the guitar strings, are difficult to correct later. Getting it right going in, and replaying the part is the best path to a good result. That is why we look at what kind of microphones to use and proper placement right from the start. Instrument choice is also an important element in recording and part of the creative process. When ideal, another track can always be added to the recording. Good preparation is essential, and the artist should have a vision of the overall finshed picture. Knowing where the project is headed will make mixing easier and will guide the entire process. Some form of personal demo, or music from a similar artist or style is also helpful in achieving the desired result. MISSING We have many years of experience recording different styles of music, with creativity, and above all the competence to optimally capture the signal into the DAW. Professional, high-end, hardware and software are used throughout for audio processing. *See also Hardware and Software.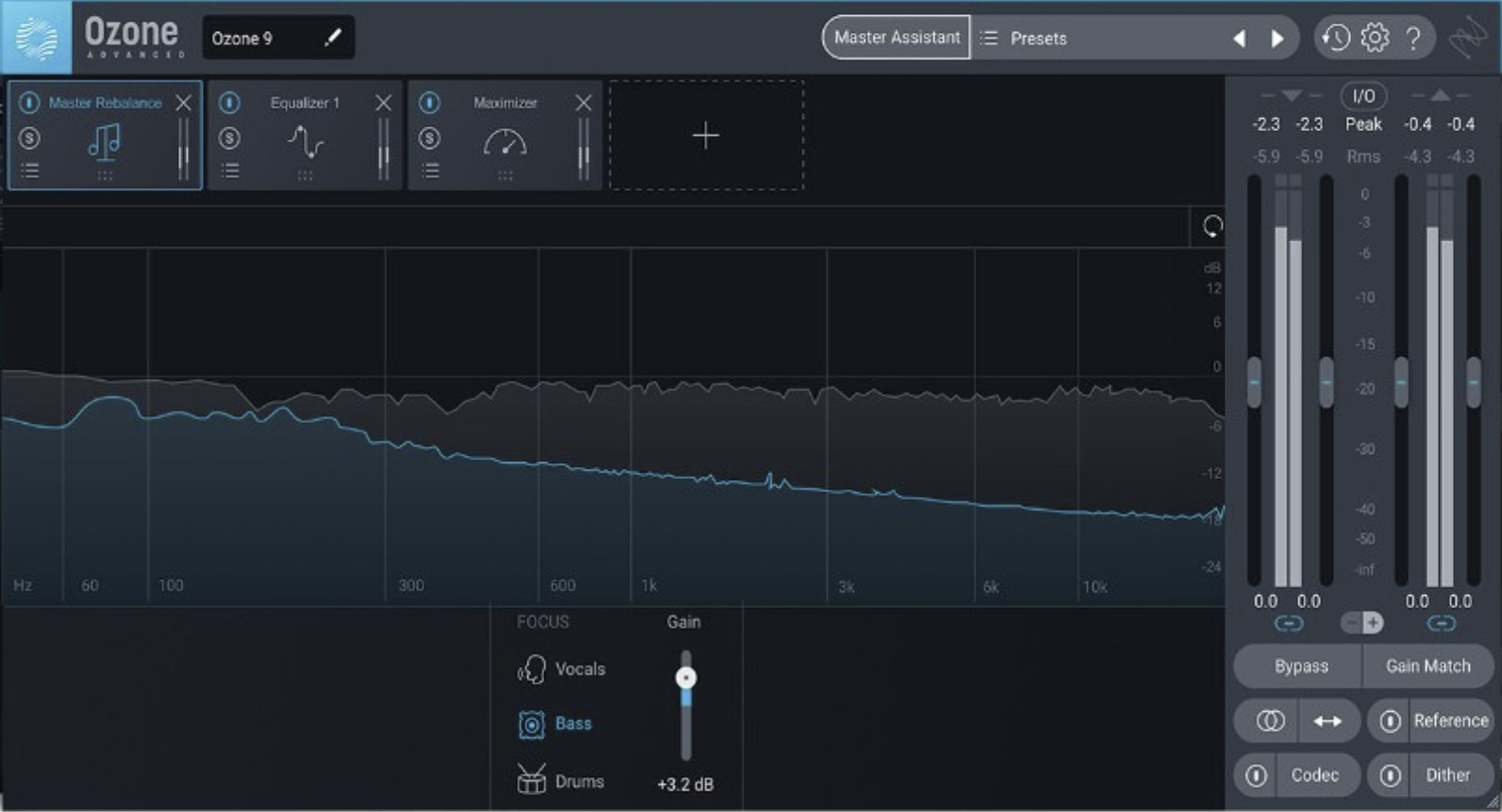 ---
Mastering
---
For mastering, we use Izotope Ozone9 as the main software. Mixing takes place in the Pro Tools DAW with plugins from Universal Audio and Hofa. Our control room uses the "live end to dead-end principle", with treatment by Hofa and other manufacturers and has an officially certified radio acoustics with an RTS of less than 0.2 sec. The rendered DDP Master is used to create the CD, DVD or Blue-Ray. Naturally the finished master includes the correct implementation of loudness (LUFs), with dithering if necessary, that meets the standards for the various internet platforms such as: You Tube, Spotify, SoundCloud etc. Sound samples of our work can be accessed under Menu Portofolio here on our site.
25.05.2019 John Barden – Live Recording of whole stage program (Irish Songs Stories Dances)
Top 10 MIXING TiPS I do on every mix!

Produce Like A Pro is a website which features great tips to help the beginning recordist make incredible sounding home recordings on a budget.

3 Vocal Reverb Tips - Warren Huart: Produce Like A Pro

Produce Like A Pro is a website which features great tips to help the beginning recordist make incredible sounding home recordings on a budget.

5 Grammy Winning Vocal Mixing Tricks - Warren Huart: Produce Like A Pro

Produce Like A Pro is a website which features great tips to help the beginning recordist make incredible sounding home recordings on a budget.

Are you choosing the right mics? | FAQ Friday

5 Quick Delay Mixing Tricks - Warren Huart: Produce Like A Pro

5 Quick EQ Mixing Tricks - Warren Huart: Produce Like A Pro

5 Quick Compression Mixing Tricks - Warren Huart: Produce Like A Pro

8 Tips for Amazing Low End!

Top 5 Mixing Mistakes No One Talks About

How can you make your mix STAND OUT? | FAQ Friday

5 Quick Panning Mixing Tricks - Warren Huart: Produce Like A Pro

How to Get Fat & Slamming Drum Sounds - Warren Huart: Produce Like A Pro
---
service call charge
WF city : 20,00 €
out of WF, not reaching 100km : 30,00 €
more than 100km out of WF per km : 0,30 €
---
Live Recording including
wiring per hour : 60,00 €
Live Mixing FOH per hour : 250,00 €
for concerts : according to prior agreement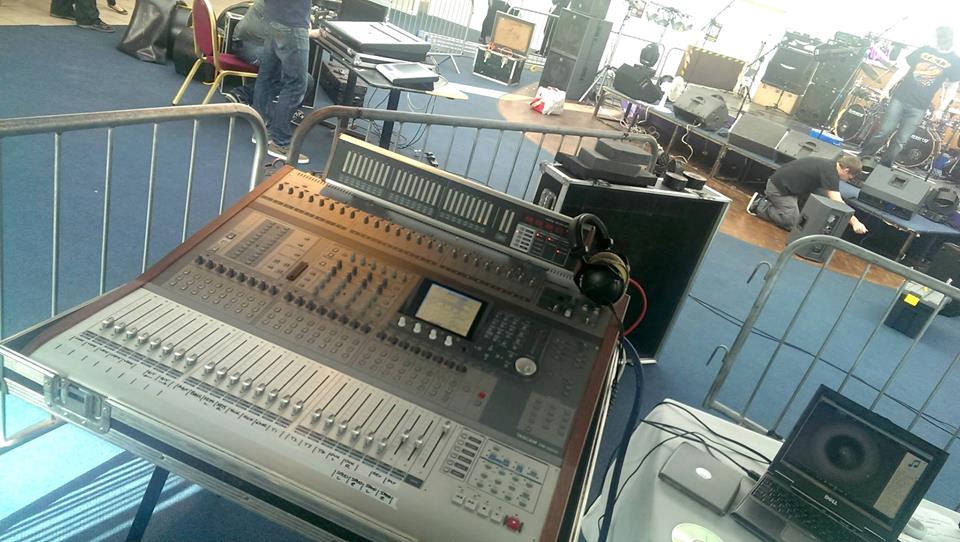 Mixing in the studio
Mix per hour : 52,90 €
Mixing of an album : according to prior agreement
Mastering per song : 45,90 €
creating DDP Master : 24,90 €
Uploadservie for Social Media : 15,90 €